Building your backyard paradise you didn't think you could have
June 24, 2016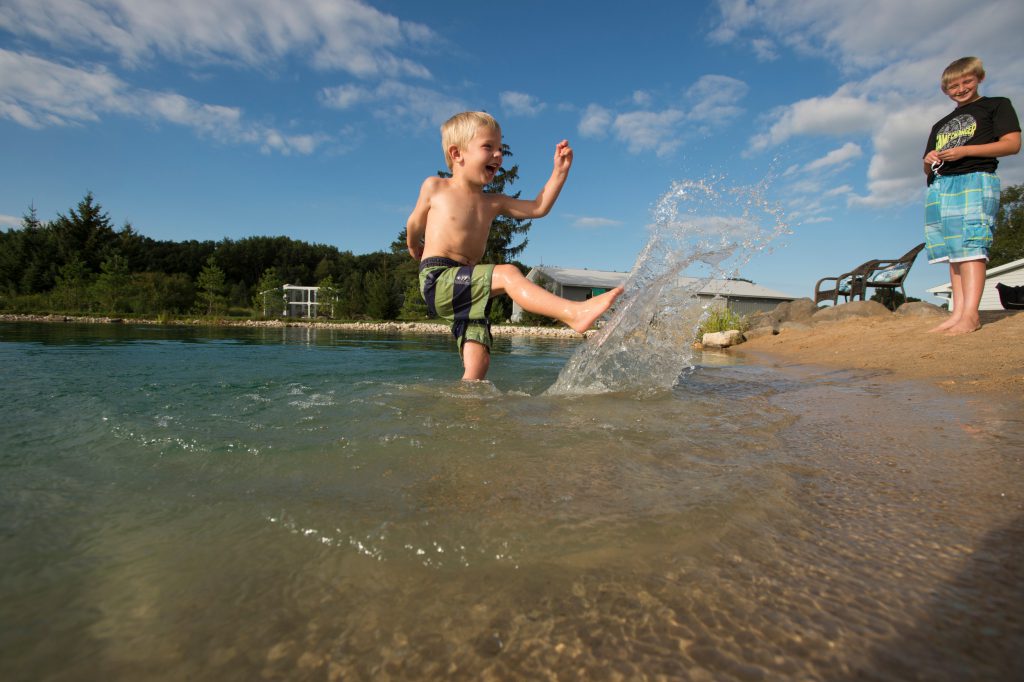 Creating that paradise in your backyard is a goal of many homeowners. Often to be the talk and envy of the neighborhood! Sure anyone can have barbecues, campfires, and relaxation in their backyard; but why not add a swim beach, fishing pier, swim raft, and wildlife? With a little planning and real-estate you can have it all.
It doesn't require a spring, wetland, or stream to have a pond on your property. In fact, it is best to have high and dry ground. This is all made possible using synthetic lining technology. Here are some benefits of building ponds and lakes with synthetic pond liners:
More construction options
Generally "cleaner" for swimming and creating natural swim ponds
Require less if any regulation and permits
When planned correctly, make excellent fishing ponds
Allow you to place your pond almost anywhere!
Many people don't realize they can enjoy lake life right out their back door. Consider these items to determine if you can build your private lake or pond paradise:
Own at least 5 acres of land
Have well drained soils that you thought would never support a "natural" pond
Have the desire to swim, fish, wade, and relax by the water!
Contact Wisconsin Lake & Pond Resource, LLC for more information or to schedule a site visit to start planning your backyard pond paradise.
866-208-0724 toll free