SePRO News: Recently Received Accreditation
March 13, 2014
Using quality products is important on a project that lasts a lifetime. In the pond construction process, we use precise engineering in the design and only consult with qualified professionals to take the best assessment of your pond. We are proud to be a Preferred Applicator by SePRO and are confident our lake and pond customers are in the best of hands as we utilize SePRO's training and resources to serve them. Read about their recent accomplishment in receiving accreditation by ILAC and ISO/IEC 17025:2005 Standards.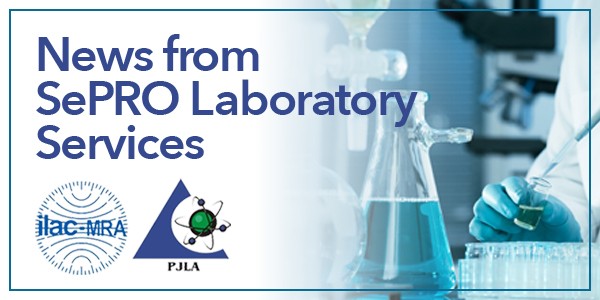 SePRO's Laboratory Receives Accreditation
SePRO Corporation's Analytical Laboratory is accredited to ILAC and ISO/IEC 17025:2005 Standards
SePRO Research and Technology Campus (SRTC) has invested in additional validation of our technical capabilities and quality system by securing ISO/IEC 17025:2005 accreditation. This accreditation ensures the SRTC Laboratory demonstrates impartiality and technical competence for a defined scope and the operation of a laboratory quality management system that meets the International Laboratory Accreditation Cooperation (ILAC).
What does this mean for our customers? Our customers can expect continued delivery of rapid, accurate and reliable data while adhering to internationally recognized laboratory standards.
SeSCRIPT Analytical & Prescription Services
Did you know we are now an SePRO preferred vendor and applicator? What does that mean for you?