Zach Haas
March 1, 2016
Senior Aquatic Biologist, Director of Operations
Zach Haas is the Director of Operations and Senior Aquatic Biologist at Wisconsin Lake & Pond Resource. Zach attended the University of Wisconsin Stevens Point where he received his Bachelor of Science degree in both Biology and Water Resources in 2011. Zach has a broad range of knowledge in the overall health of a pond, ranging from aquatic vascular plants all the way down to aquatic invertebrates. Zach has helped thousands of pond owners over his time in the aquatic management industry including private pond owners, municipalities, campgrounds, golf courses, corporations, and homeowner associations. Zach has over 15 years of experience in the aquatic management field and continues to look for ways to improve pond ecosystems.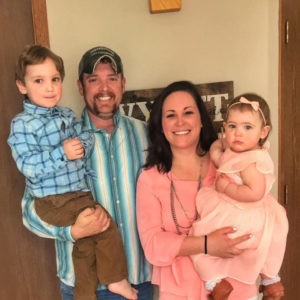 In addition to pond management, Zach has extensive training in construction site erosion control and stormwater permit compliance. He has helped many stormwater pond owners achieve compliance, and has provided tools to turn ponds into an enjoyable feature rather than an eyesore. He enjoys talking to clients about problems and sharing his knowledge and experiences of how to fix these problems. From planting aquatic plants for a client to assisting with research in the development of new management tools, Zach continues to enjoy his job and helping out pond owners.
When Zach isn't out in the field managing ponds, he is spending time with his wife Hailey, his son Wyatt, and daughter Summer. Zach is an avid hunter and conservationist with a deep passion for wildlife management. He also enjoys woodworking, gardening, and looking for shed antlers from whitetail deer. If a hobby involves whitetail deer or the outdoors you better believe Zach is on top of it.