Home Owner Associations
Hiring professionals can be challenging and frustrating. When it comes to pond management there are many options for consideration. Wisconsin Lake & Pond Resource recognizes this along with everyone's busy schedules and BUDGET constraints! We continually strive to match your expectations with successful RESULTS which is why having a long term relationship partnership is so critical. Let us be your pond resource for algae control, aeration, NATURAL product introduction, beautiful lighted decorative fountain displays and fish for all the neighborhood kids to enjoy! We also take care of permitting and mandatory storm water reporting.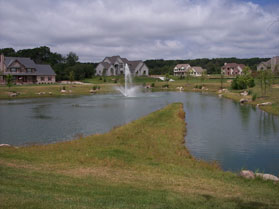 Our Sago Pondweed is all gone! Looks great–Thanks

Andy S
How much does a pond cost?
Let us help you plan your budget