Creating the perfect family gathering place filled with giggles and cannonballs.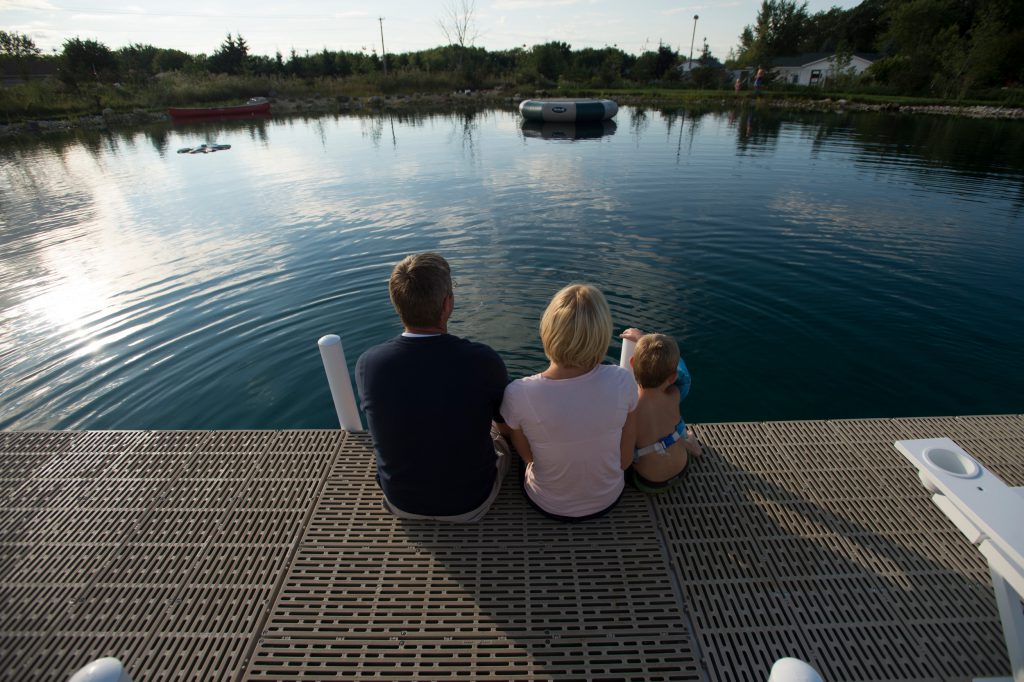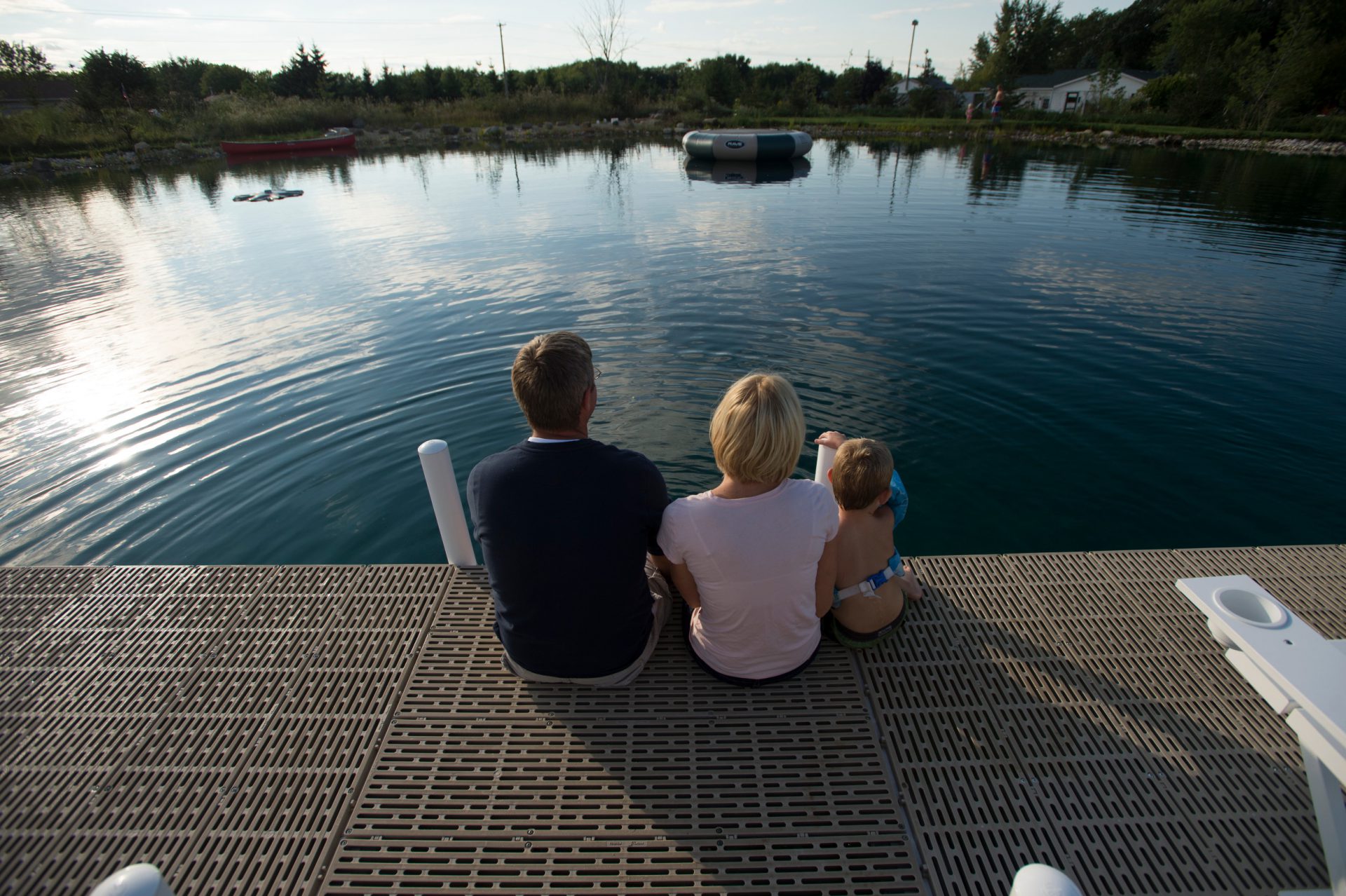 It can be daunting to have to answer the question, "What do I want my pond to be?"
Have no fear, Wisconsin Lake & Pond Resource is here! Our swim pond development center is the perfect place for you to learn all about how we can help you build and maintain your pond. At our pond you'll find some great ideas you can implement into your own pond, as well as all the technical aspects that you don't want to worry about but still need for peace of mind.
Our pond comes in at half an acre which might not sound like much, but we find that it's actually the perfect size for so many of our happy customers who want their own pond for the grandkids, being the life of the neighborhood or relaxing each morning with coffee and the paper.
Having a pond in your backyard has minimal restrictions.
You might be surprised with how Wisconsin Lake & Pond Resource can create a pond in your backyard without many roadblocks.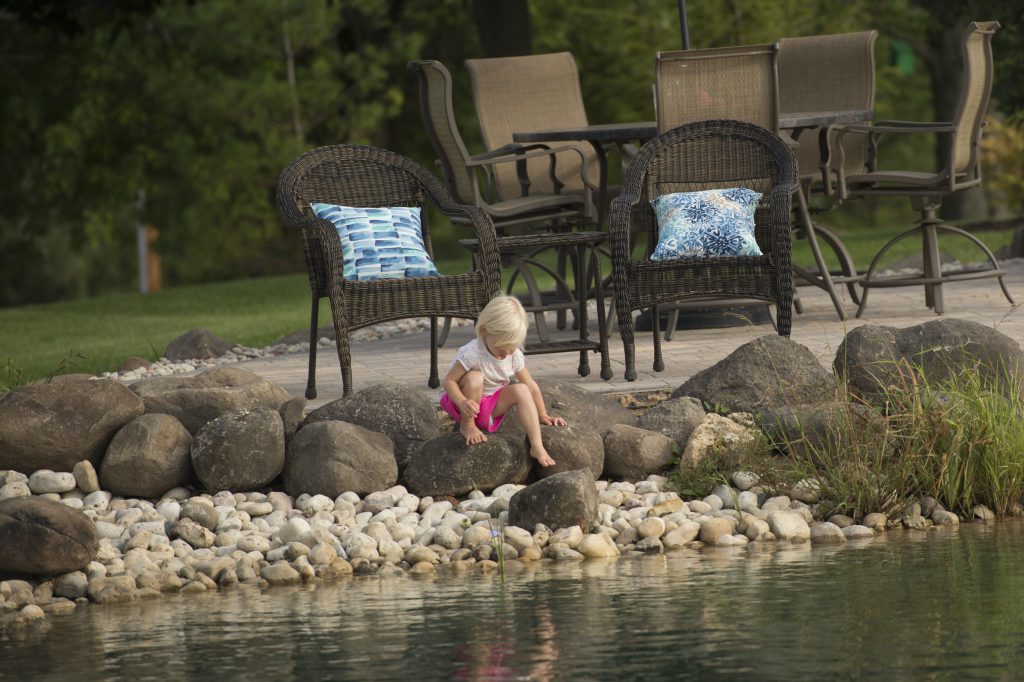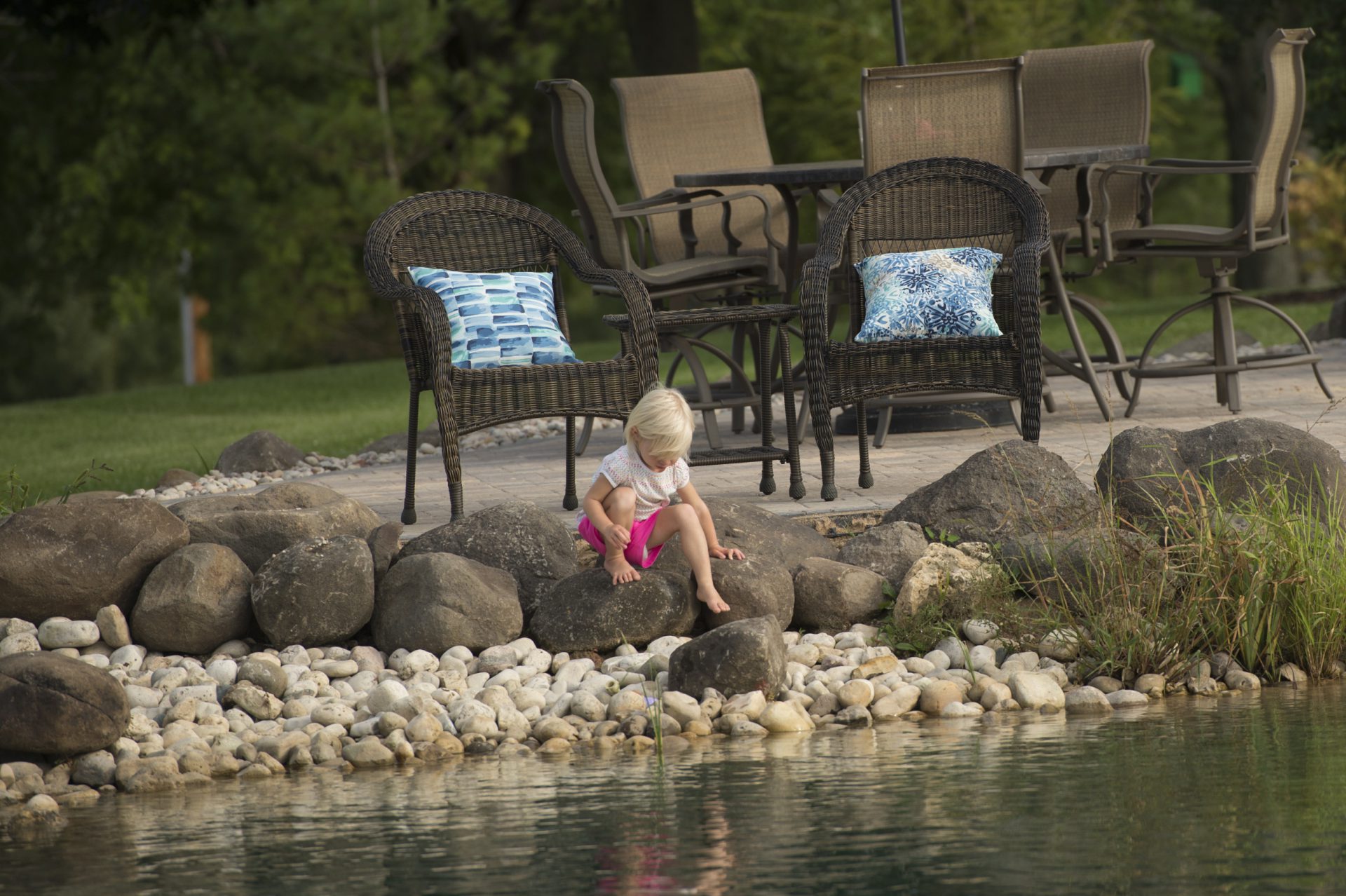 Our team has years upon decades of experience planning, building and maintaining swim ponds. From half an acre to much larger, we have the knowledge and technology to turn your lake home dreams into reality. But don't just take our word for it. Stop by our swim pond to see it for yourself. Not only will you get a sense for the size of our pond, but you'll also see how we built and maintain the sandy shoreline, dock, vegetation and much more.
Beyond that, each of our swim ponds come complete with the technology to help monitor things you should never have to worry about. Things like oxygen levels, nutrient loading, turbidity and more. When you visit our swim pond, our team will be more than happy to give you all the details you'll need to tackle those questions or, if you want to just focus on building memories, leave all the work to us.
The best day ever! (repeated tomorrow)
Check out our pond and you'll fall in love with the possibilities of creating your own corner of paradise. We're open Monday through Friday from 8:00am to 5:00pm and Saturdays by appointment. Feel free to pop in during our hours or, if you'd like to schedule an appointment, shoot us some information below and we'll be in touch to schedule your visit!
Great support whether I do the work or Cory does it

Ray G
How much does a pond cost?
Let us help you plan your budget