Property Owners
Have you ever considered a large FISHing pond in your backyard stocked with largemouth bass, blue gill, crappie and perch? How about a SWIMming pond for your children or grand-children that would be the envy of your friends and neighbors? Perhaps you like the tranquil sound of SPLASHING water from a beautiful lighted decorative fountain….sipping a glass of wine or enjoying your favorite cocktail by the water after a long day at work….remember it's all about the FUN & RELAXATION!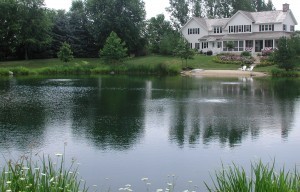 Product worked well. Will call again in spring to see what we need

John and Mary O
How much does a pond cost?
Let us help you plan your budget