Cory Zickert
March 1, 2016
Cory Zickert is the Senior Aquatic Manager and President of Wisconsin Lake & Pond Resource. He graduated from the University of Wisconsin-Stevens Point, with a Bachelors of Science degree in watershed management and minor in soil science. Cory has over 20 years experience in commercial pesticide application.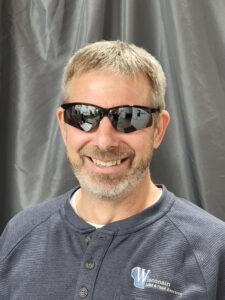 Cory's work experiences have given him considerable expertise in the management of nuisance aquatic plant and algae growth. He is widely sought as a consultant for his knowledge of lake and pond management. He has assisted more than 100 corporations, lake organizations, golf courses and campgrounds in the management of their aquatic resources. More than 300 individuals and organizations have retained him for his consulting services alone.
Cory's second passion is aviation. He received his private pilots license in the spring of 2008 and has since went on to receive his instrument, commercial, multi-engine, and certified flight instructor certificates. When he's not flying he is spending time with his wife, Brittney and his five children: Nathan, Cole, Jack, Pierson, and Quinnley.