Wisconsin Lake & Pond Resource LLC becomes PRO Certified for ProcellaCOR™
September 7, 2018

Wisconsin Lake & Pond Resource LLC, recognized as a leader in aquatic resource management, and as a SePRO Stewards of Water® has completed certification training to become PRO Certified for a New Game-Changing aquatic herbicide for invasive weed management named ProcellaCOR.
ProcellaCOR is a new, advanced technology for selective and systemic control of major invasive aquatic weeds including hydrilla, Eurasian and hybrid watermilfoils, crested floating heart, water hyacinth, and many more. ProcellaCOR's US EPA registration marks a number of major firsts for the management of nuisance aquatic vegetation:
It seeks, shatters, and eliminates invasive and nuisance weeds;
The first brand-new herbicide active to receive approval of aquatic use in its initial US EPA registration in 32 years (Sonar® being the last);
The only short-exposure, systemic herbicide mode of action for hydrilla;
The first US Environmental Protection Agency (EPA) Reduced Risk designation for a short-exposure herbicide for spot and partial in-water treatments of submersed weeds; and
The first non-copper herbicide for localized treatments without any restriction on human potable water consumption following an application.
ProcellaCOR is only available through companies having gone through certification. These PRO Certified companies have undergone the training and have successfully passed SePRO's certifiication. Only SePRO PRO Certified ProcellaCOR Specialists are properly trained to assess, prescribe and implement ProcellaCOR Aquatic Herbicide.
Wisconsin Lake & Pond Resource LLC is now PRO Certified to provide this innovative solution ProcellaCOR-to seek, shatter and eliminate invasive aquatic species.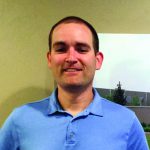 For more information on ProcellaCOR, contact James Scharl ([email protected]) or visit http://procellacor.com.